Translation missing: en.t4b5c12
£800-£1000
The Nought.One is the faster, lighter, safer, and smarter choice for sustainable urban travel. It's time to reimagine your daily commute and rediscover your city.
Exclusively for subscribers:
Translation missing: en.tn5b377405
Launching soon
2 year warranty
30-day returns
Early access
>
Performance
Range
25 miles (extendable with spare battery)
Top speed
25mph (may be capped to comply with local regulations)
Battery
Removable Battery 36v 12.5 – 16ah (spec dependant). Can be charged both in & out of the scooter.
Brakes
Front and Rear independant drum brakes
Tyres
Type
Shock-absorbing 10 inch tubeless tyres for quick and easy puncture repair.
Electronics
Indicators
Integrated into the end of the handlebars
Extras
Parking
Compact folding design with the ability to stand on its end.
Ride modes
Multiple rider modes including cruise control

Just fold and roll
The Nought.One folds in two and is designed to have the smallest possible storage footprint. With wheels on the handlebars, it's convenient to carry and manoeuvre around train stations during connected journeys.

Never not moving
Swap out the drained battery with a spare and carry on with your day – no need to plug the whole scooter in. Extend your range to see more of your city without ever getting stranded.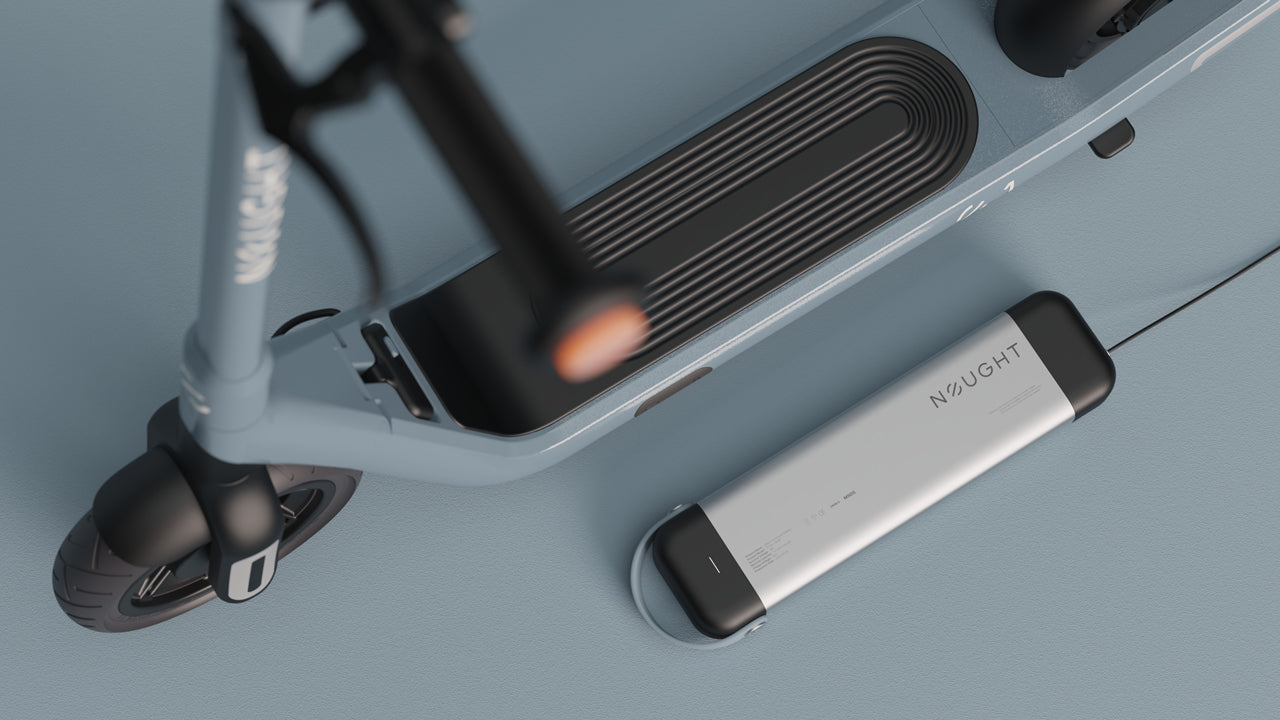 Know your ride
Keep track of your speed, range and battery level on every journey with the integrated OLED screen display.

The ergonomic cockpit design has simplified touch points with just three buttons; scooter on/off, headlight on/off, cruise control on/off.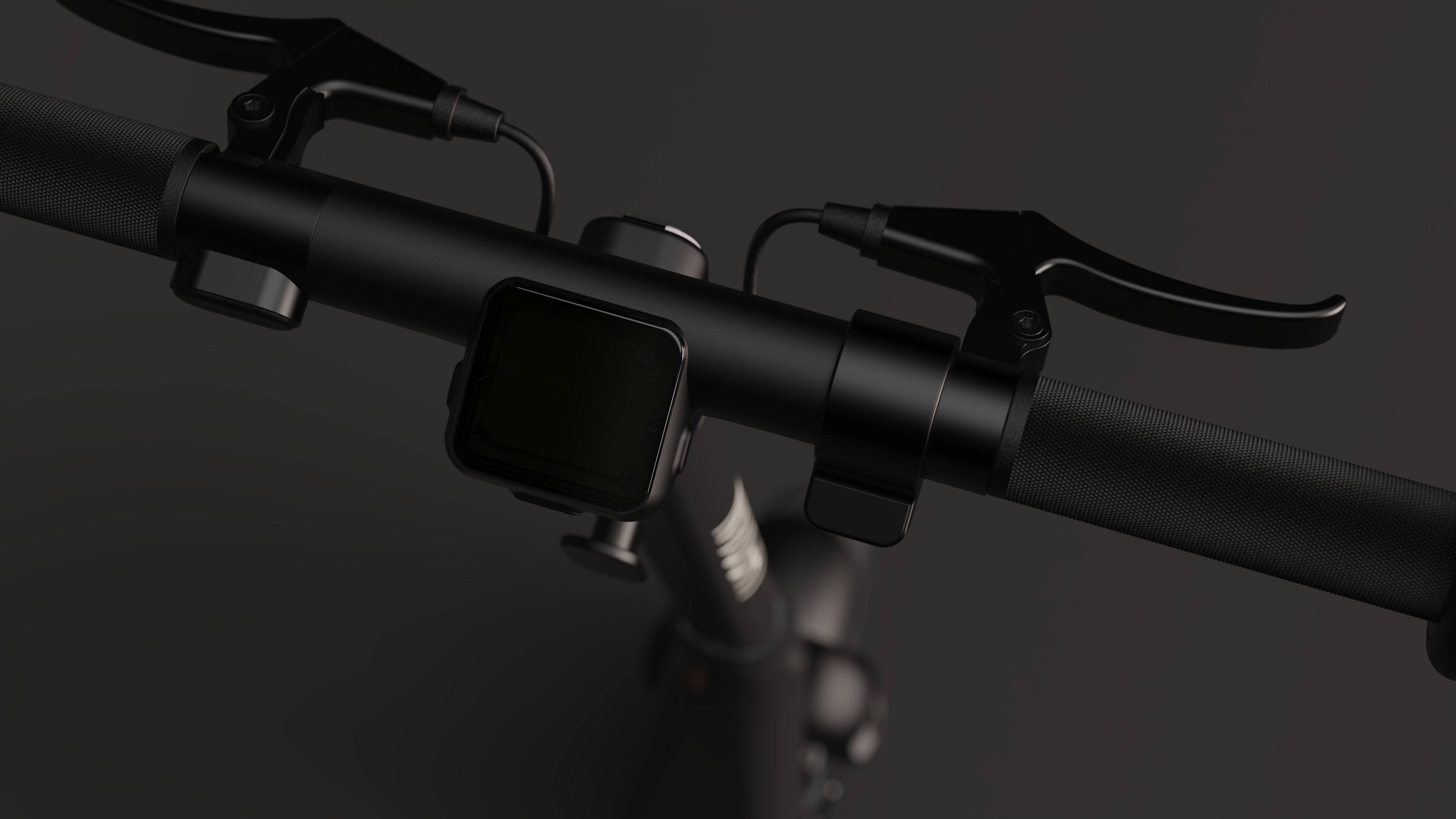 See and be seen
Stay safe when you're riding at night with a powerful full-beam headlight to help you find your way, and brake lights and indicators to keep other drivers informed of your movements.