Change in motion
GREENER CITIES START WITH FIRST MOVERS
As cities grow, so do carbon emissions. But getting from A to B doesn't have to harm you or the environment. The Nought.One is change in motion: a zero-emissions ride for sustainable journeys through the urban environment.
Experience life close up
NOW YOU DON'T HAVE TO STOP TO SMELL THE ROSES
Don't let life pass you by on the other side of the doors. Skip the bumper-to-bumper traffic and experience the great outdoors as you see your city in a new light.

JUST FOLD AND ROLL
The Nought.One folds in two and is designed to have the smallest possible storage footprint. With wheels on the handlebars, it's convenient to carry and manoeuvre around train stations during connected journeys.
NEVER NOT MOVING
Swap out the drained battery with a spare and carry on with your day – no need to plug the whole scooter in. Extend your range to see more of your city without ever getting stranded.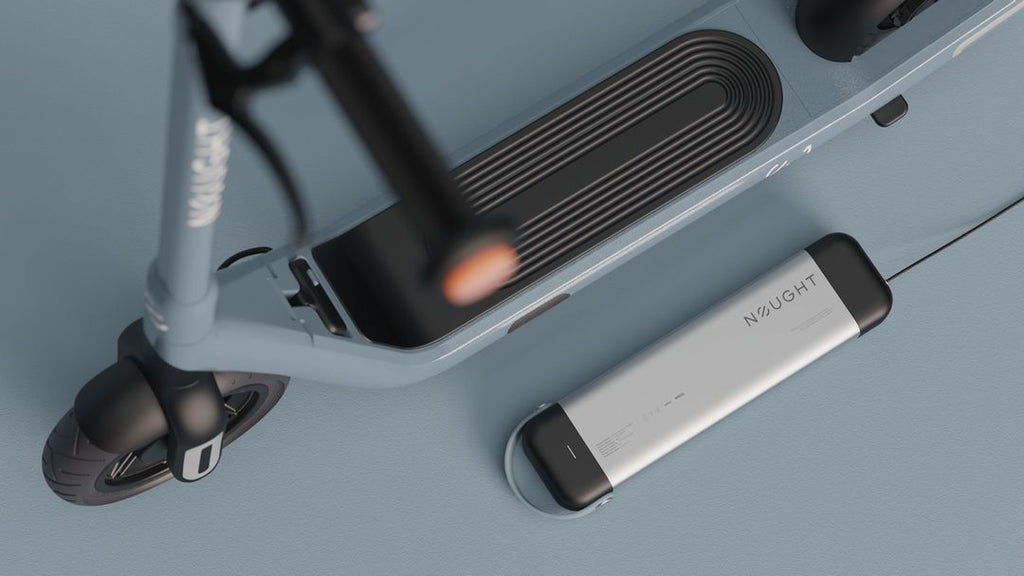 KNOW YOUR RIDE
Keep track of your speed, range and battery level on every journey with the integrated OLED screen display.

The ergonomic cockpit design has simplified touch points with just three buttons; scooter on/off, headlight on/off, cruise control on/off.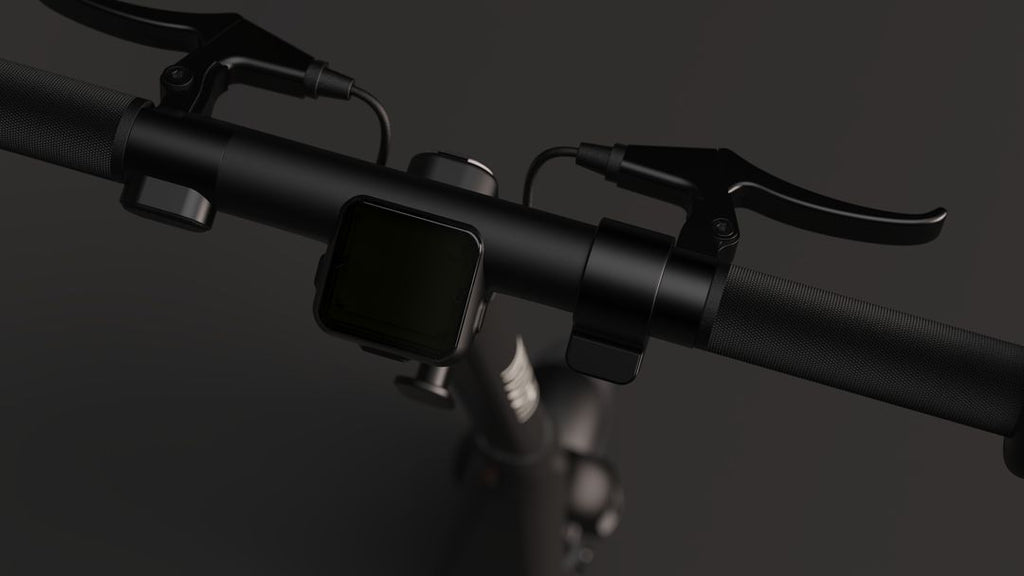 SEE AND BE SEEN
Stay safe when you're riding at night with a powerful full-beam headlight to help you find your way, and brake lights and indicators to keep other drivers informed of your movements.